I get it – it's pretty frustrating.
Picture this: You've just got home after a long day, kicked your shoes off, and you're all set to unwind with your favorite show on your go-to streaming app. You reach for your LG TV remote, hit that power button, but… nothing. You try again and again, but LG TV won't turn on!
You and I both know that LG is a heavyweight in the TV brand game. The mere mention of "TV" and LG pops up in the conversation almost instantly.
LG TVs are admired for their outstanding OLED displays, distinctive viewing angles, and the user-friendly LG webOS platform. However, even the best of the best can occasionally hit a few bumps.
Don't panic – your LG TV not turning on is a common issue, and it's one that you're not facing alone. Plus, there are quite a few simple, tried-and-tested fixes you can try right in the comfort of your home.
So, let's dive into why your LG TV isn't turning on and walk through some trouble-shooting steps I've found to be successful
The Clever Fix

Do a power cycle by unplugging the LG TV, and then waiting for about a minute. While waiting, go ahead and press the TV's power button for about 30 seconds. After a minute, plug the LG TV back in.
Why won't my LG TV turn on?
Well, there could be a few culprits. It could be a TV, power, or remote issue.
One possibility is that there are bugs in your LG TV's system. When you hit the power button to turn off your TV, it doesn't fully shut down. Instead, it usually stays on standby for quick and easy power up later.
The downside is, when it isn't powered off for extended periods, bugs can accumulate in the system, and this could be why your LG TV isn't turning on.
Another potential issue could be a lack of sufficient power. Maybe the power outlet you're using is faulty, or the power cord has some damage.
Lastly, the problem could lie with your remote. If your remote's batteries are drained or other devices are interfering with your remote's infrared signal, your LG TV might not respond when you try to turn it on.
How to troubleshoot an LG TV that won't turn on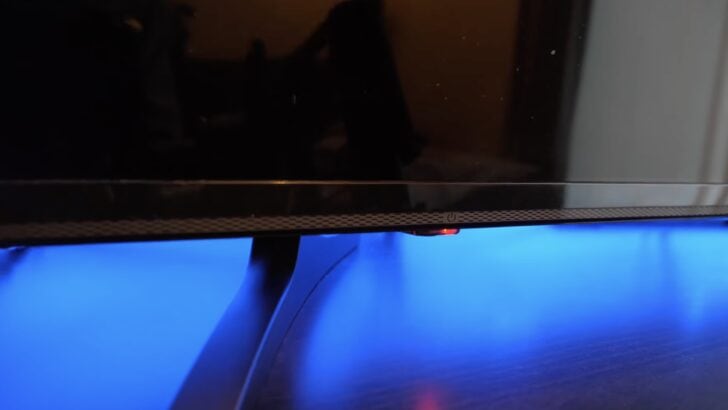 Before we jump into solutions, it's a good idea to figure out what could be causing the problem with a bit of troubleshooting.
First thing to do is take a look at the status LED on your LG TV (keep in mind, some models might not have this).
If you don't see the status LED light up, it means your LG TV isn't getting any power. That's your cue to check out your power sources. You'll want to take a look at the power outlet, the power cord, or any surge protectors you're using.
Now, if the status LED is on, that's a good sign – your LG TV is getting power. But this means the issue could be with your remote or maybe even the TV itself.
In case your LG TV doesn't come with a status LED, you'll have to look into all possible culprits – the TV, the power, and the remote.
How to fix an LG TV that won't turn on
One simple solution is to do the Clever Fix (power cycle, or what's also known as a soft reset). Unplug your LG TV and give it a minute. During this minute, press the TV's power button for 30 seconds. After the minute is up, plug your LG TV back in.
The power cycle should get your LG TV back up and running. This method essentially forces a full reboot of your TV's main board and helps clear out any system bugs that may have been causing the issue.
But if your TV still isn't turning on, don't stress. There are other proven fixes that could just as easily solve the problem.
If the status LED is off
1. Use a different power outlet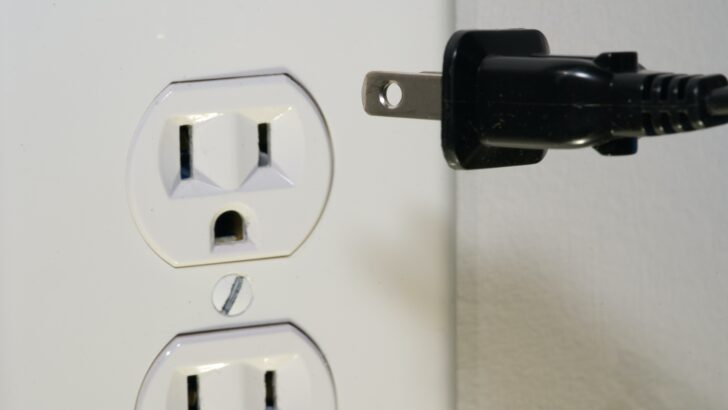 If your LG TV isn't getting any power, there could be an issue with the power outlet it's plugged into.
Sometimes, power outlets can have issues like loose connecting wires or malfunctioning components inside that you wouldn't be able to see from the outside.
One way to check this is to try plugging your LG TV into a different power outlet. If there isn't another outlet nearby, you could also try plugging a different device into the outlet you suspect might be faulty.
If your TV springs to life when plugged into a different outlet, then it's likely that the original outlet is to blame. In that case, it might be time to ring up an electrician to get it fixed.
2. Remove surge protectors
Next on our list is your trusty surge protector. It's possible that it could be standing between you and your favorite shows.
Surge protectors are great for keeping your electronics safe from unexpected power surges or voltage spikes.
But like everything else, they have a lifespan and can become faulty over time. And if that happens, they could be preventing your TV from getting enough power to switch on.
Give this a try: remove your surge protector and plug your TV directly into the power outlet. See if your LG TV powers up now.
If your TV springs back to life, it looks like you might need to shop for a new surge protector.
3. Reconnect the power cord
Another potential problem could be a power cord that isn't properly connected.
Despite appearances, it could have been pulled a bit loose by curious kids, playful pets, or during a regular dusting session.
Go ahead and unplug the power cord from the back of your TV. Give it a once-over for any potential damage, like exposed wires. If it passes that inspection, plug it back into your TV, ensuring a snug fit.
Fingers crossed, your LG TV will come back to life once its power cord is securely reconnected.
If the status LED is on
4. Perform a power cycle
Remember when I mentioned power cycling earlier? Well, it's one of the most effective methods to revive an LG TV that just won't turn on.
The trick to power cycling is to leave your TV unplugged for a minimum of 60 seconds. I know, waiting can be hard, but your TV needs this time to fully shut down and reset its main board.
While you're playing the waiting game, press and hold the TV's power button for 30 seconds. This action helps drain any residual power from your TV.
Once your 60 seconds are up, simply plug your TV back in and see if it powers on.
5. Power cycle your remote
The issue might not be with your TV or power source, but with the remote itself.
If the TV responds when you press its power button (usually found on the back or, in some models, underneath the middle of the bottom bezel), then you've got a remote issue on your hands.
To troubleshoot, perform a power cycle on your remote.
Remove the batteries, then press and hold the remote's power button for 30 seconds. Pop the batteries back in after the 30 seconds are up.
Your remote should be back in action and able to turn your LG TV on and off again.
If the problem persists, it might be time to swap out those old batteries for fresh ones.
6. Remove obstructions
Your LG TV remote might be having trouble because its infrared signal is being blocked.
Clear away anything that stands between your remote and your TV's infrared receiver.
Also, look out for anything nearby like lamps or smartphones that could be messing with the signal.
Once you've removed these potential hindrances, give your LG TV remote another shot.
7. Choose the correct input source
Believe it or not, there's a chance your LG TV is actually on, but it looks like it's off due to the wrong input source being selected.
Take the situation where you're using an external device, like a Fire Stick, a cable box, or a Blu-Ray player. If this device is plugged into the HDMI1 port, your LG TV should also be set to HDMI1 as the input source.
If it's set to anything else, you'll likely be staring at a black screen and might mistakenly think your TV isn't turning on.
The fix for this is pretty straightforward. Simply select the correct input source on your LG TV.
Check the back of your TV to confirm which HDMI port your external device is plugged into. Once you've got that info, hit the SOURCE or INPUT button on your remote and select the correct input source.
You should be greeted by an image on your TV screen once you've chosen the right input source.
8. Do a broken backlight test
Your LG TV may also appear off if it has a broken backlight.
The backlight consists of LED strips inside your TV which deliver the light needed for an image to show on your TV screen. If they're damaged, your screen will look blank or black.
But don't worry, it's easy to check this out.
Grab a flashlight and shine it close to your TV screen. Sweep the light around the screen. If you can see a faint image or text, it's a clear indication that your LG TV's backlight is broken.
Yes, it's technically possible to replace the backlight on your own (like the video above shows). But in all honesty, it's probably not the best idea. Just getting to the LED strips involves removing several parts. If you're not experienced and don't know what you're doing, you could risk an electric shock.
And let's not forget, taking apart your TV could void your warranty. Instead of tackling this repair yourself, it might be better to contact LG support or take your LG TV to a professional repair center.
9. Replace the mainboard
Did you have any recent thunderstorms in your area?
If so, a power surge may have caused damage to your LG TV. In the worst case, the main board (or motherboard) of your TV might be fried.
This key component captures audio and video analog signals and converts them into digital signals.
Fortunately, the main board is usually not too expensive to replace. However, determining if it's broken requires removing your TV's back panel and inspecting the components – again, something I wouldn't recommend doing yourself.
It's safer to have it checked by your local TV repair center, or if your TV is still under warranty, to call LG support directly.
If all else fails
10. Contact LG support
If it hasn't been a year since you bought your LG TV, it's likely still under warranty.
Let the support team know what's going on. They'll guide you through some troubleshooting steps and determine if your TV needs repair or replacement.
If it's still under warranty, LG may cover the costs.
Final thoughts
I know an LG TV that refuses to turn on can be a real headache. But don't worry, it's a common issue and there's a good chance you can sort it out right at home.
Try a power cycle or a soft reset as your first move.
If the power cycle doesn't do the trick, there are certainly other solutions you can attempt:
Use a different power outlet.
Remove the surge protector.
Reconnect the power cord.
Power cycle the remote.
Remove infrared signal obstructions.
Choose the correct input source.
Do a broken backlight test.
Replace the main board.
If you've run through all these options and you're still staring at a blank screen, then it's time to call in the pros. Contact LG support directly if you're in the US. They can be reached at 850-999-4934 or 800-243-0000, from 8 AM to 9 PM (EST), seven days a week.